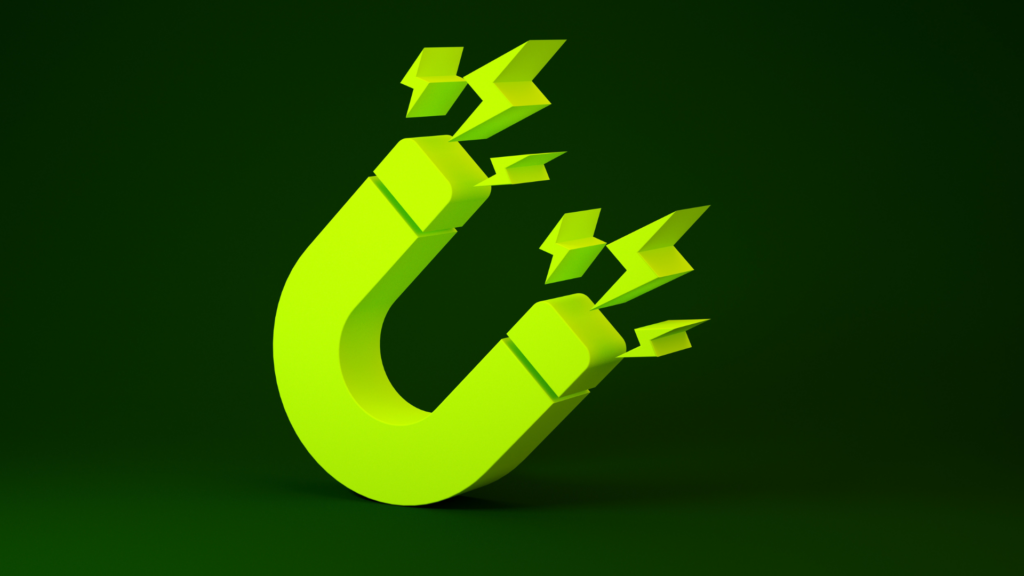 Author: Crystal Clarity, COO
If you're like many tech company founders these days, there's a good chance you hit the pause button on hiring in recent months. Yet, despite the ongoing cooling in the job market, we're also seeing fewer talent looking for jobs.
According to recent data from the Bureau of Labor Statistics, the labor shortage brought on during COVID not only continues today but we may never see the labor force return to its pre-pandemic size.
So when you are ready to hire, it's likely you'll find yourself competing for top talent more than in years' past.
Even if your company isn't quite ready for a 'September Surge', this is a great time to employ some pre-recruiting PR strategies that will boost positive awareness of your company, seed interest with the right types of candidates and show your differentiation from others who will be competing for the same talent.
Try employing these simple but effective communications strategies now, so when you're ready to hire, the best candidates will already be lined up at your door.
---
1. Showcase your culture
People want to join companies where they can picture themselves thriving, and where they feel welcomed, supported, and energized. Through your website, social media, and even media outreach campaigns, consider how your company's essence, values, and diversity show through.
Are you a remote-first, hybrid, or in-office company?
Has your company implemented a DEI initiative?
What wellness programs do you offer?
Is your office dog-friendly?
The more you can share your company's culture, work environment, team dynamic, and sense of community, the more likely you are to attract well-suited talent.
Tip: If you bring your team together for a retreat or company celebration, be sure to take lots of photos to capture the energy, inspiration, and enthusiasm, and share these through your social channels. We love how our friends at Phase Genomics did this recently.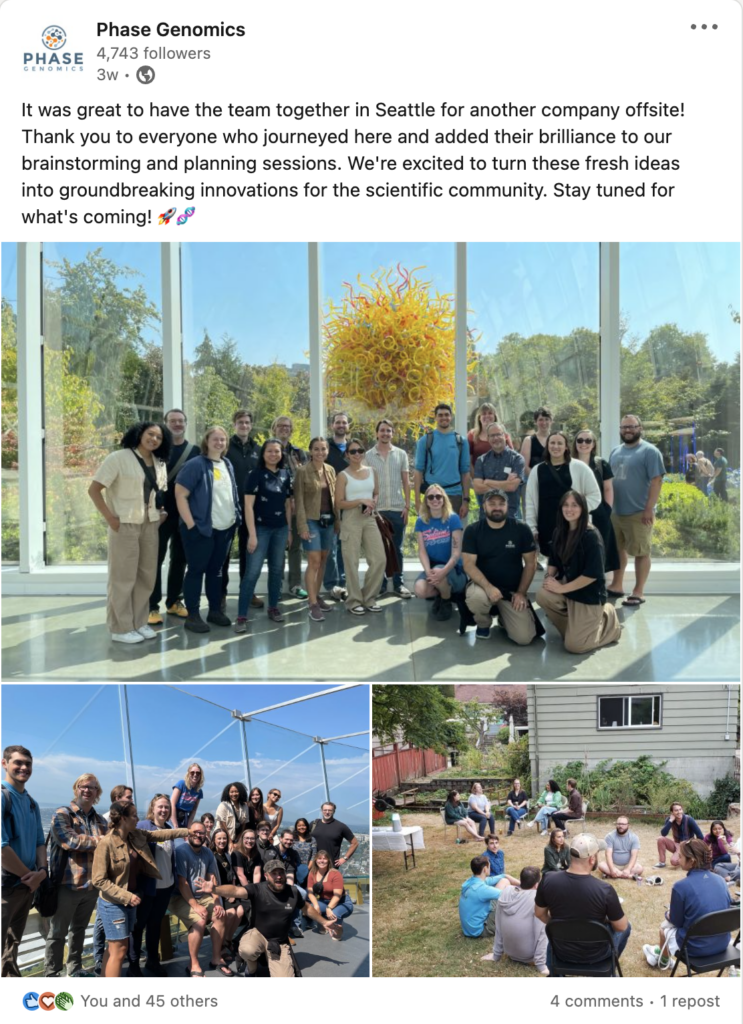 You can tell these folks love what they do, and love being part of this awesome team!
2. Articulate your vision
Beyond the technology you are advancing, what is your higher purpose? What bigger mission motivates you each day and how does this manifest in your company and how you lead?
Share your values and principles through your social media posts and consider writing a blog post for your website that captures your commitment to impacting the world for the better through your work and the team you're building.
Tip: Short videos (15-45 seconds) perform best on social media and are easier to produce than ever using your phone and free editing software (Canva works great!). Post on your personal LinkedIn channel first, then cross-post to your brand channel. People would rather hear from other people than brands, so your engagement levels will be much higher if you take this approach.
Also, when you do post a job description down the road, it's a good idea to include a link to your social channels so prospects are encouraged to explore what makes your company unique.
3. Reach the right readers
Oftentimes, our clients share that they'd like to have their news published in the Goliath news outlets like The New York Times, Forbes, etc. While landing a story here can be an exciting win, it doesn't necessarily put your company in front of the audiences that are most important for your growth and success. When it comes to reaching top talent that would best complement your team, it's often the more niche, industry-focused publications that they're reading.
Next time you have an exciting announcement (new product release, published research, funding close, technology milestone, etc), include some of these smaller, yet often higher value, outlets on your media outreach list.
---
The qualities of a job that were important to candidates five, 10, or 20 years ago are still important today, such as compensation, benefits packages, clearly defined expectations, and opportunities for internal growth.
Yet, in today's complicated job market that still favors job seekers, finding opportunities to showcase your startup's culture, work environment, leadership, ingenuity, and company wins will go a long way in setting you apart from your competitors, and showcase your differentiation in the areas that are increasingly important for today's labor force.
Want more actionable PR tips to help fuel growth and get noticed?