s2s
public relations and communications is...
seed 2 series a
series a 2 series b
scaling 2 successful exits
strategic advisors 2 startups
storytelling 2 seize awareness
social media 2 support growth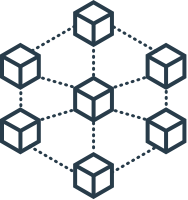 YOU'RE POWERING MEANINGFUL CHANGE.
You're building the technology, team and vision to drive transformative global change. Now, it's time to add voice to your vision and amplify your unique value to reach investors, partners, business prospects, and recruit top talent.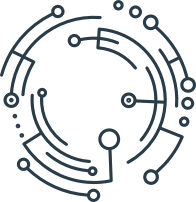 You Innovate for Impact.
Whether you're building a cleantech solution, life sciences innovation, intelligent application, or new educational technology, we champion your conviction that technology should transform industries and improve lives.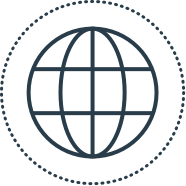 You're Future-Focused and Globally Minded.
You are redefining the future with your big ideas and we love that about you! We pride ourselves on sharing conference tables, whiteboards (in person or in the metaverse), and one-on-one time with our clients as we devise strategy, define metrics, and track success toward short and long-term goals with regional, national, and global impact.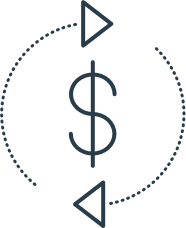 You're ready to fuel growth.
Now's the time to propel your company to the next level. We build awareness to drive investor interest, customer engagement, and talent acquisition, while raising the profile of those in your C-suite as speakers, media sources, and opinion piece authors.
about s2s pr
100% independent. 100% in-house.
We're working to deliver the antidote to the "one-size-fits-all" agency stereotype. 
As graduates of traditional big-box public relations agencies, former journalists, startup execs, and in-house global public relations and social media leaders, we understand the stakes. You need the right communications team to build, grow, and leverage the equity in your story—so that the potentially life-saving and world-changing technologies you're building can reach people as soon as possible.
We've intentionally built s2s PR to be different, centering on the structural and cultural elements proven to drive success in the media, in the market, and on your team. Expect collaboration, transparency, and results.
Strategic Communications
We ensure your story and communications materials are compelling, clear, and differentiating to engage strategic audiences from media and investors to internal teams.
-Brand strategy and market positioning
-Brand messaging platform
-Investor relations
Thought Leadership
We establish strategic messaging and secure opportunities that place your executive team in front of decision-makers and in full visibility of investors, customers, and partners.
-Events and awards sourcing and preparation
-Thought leadership content development and placement (articles, op-eds, podcasts)
Media Relations & Content Marketing
We build interest and value in your technology and executive leadership through media and influencer validation, and leverage strategic content to amplify these media placements.
-Media strategy and outreach
-Influencer and advocate outreach
-Digital media strategy and execution (social media, blog, newsletter, website)
Business Strategy
Tap into our networks, industry knowledge, and strategic expertise spanning the impact tech ecosystem.
-Talent recruitment
-Growth planning
-Crisis communications
s2s PR drove an impressive set of results from all of their good work! We experienced immediate momentum after a PR and social media campaign – with engaged investors leveraging our announcement to help source additional investment. We love having s2s on our team!
The s2s PR team delivered quintessential professionalism and the results to match, with big wins across traditional media, social media, website messaging, and securing awards for our leadership.
We were impressed at how quickly s2s understood just what we needed for our campaign, and how they handled a delicate subject matter with tact and grace... We had previously tried to have our work published by TechCrunch with little luck, and thanks to s2s, our story landed in TechCrunch and the weekly roundup, and was reprinted more than 150 times! Getting our story out to such a publication giant in our industry helped us to reach new heights in the promotion of our campaign to support the Ukrainian tech community.
s2s Public Relations and Communications crystalized our unique value through clear messaging which served to amplify awareness of our leading-edge medical devices. The messaging showcased the human impact of our innovation, revitalizing our website and social channels, and creating meaningful engagement with target partners. They crafted and placed our first major media stories in high-value media outlets, which continue to drive major investor interest.
s2s PR distilled our complex subject matter, creating and posting compelling content on our social channels including LinkedIn. This increased vital awareness of our cancer-fighting technology, and even led directly to engaging high value talent to join our team and help our biotech grow.
Lean In Seattle wouldn't have been able to achieve the full potential of our visit with Facebook COO, and LeanIn.Org founder, Sheryl Sandberg without Eric's help. Rather than solely focus on leveraging Sheryl's name for fast hits, Eric crafted three achievable strategies (from hyper-targeted to broad reach) that used Sheryl's visit as a gateway hook into the deeper stories of our work and vision. His plan elicited immediate trust with Sheryl's personal PR team, and led to several large and small features on our chapter, which my team was able to evolve into one of our most successful membership drives yet.
s2s Public Relations has been the ideal partner for our cloud computing SaaS startup in a period of unprecedented change in the industry. s2s helped us increase market awareness and brand power, launch a new website, and execute a profile building and media outreach strategy that delivered our highest exposure since our company's inception. As a founder and CEO, I am careful to allocate my company's resources where they will drive the greatest success in reaching business objectives. I'm grateful for the professional and committed team at s2s for their strategic counsel, tactical support and deep understanding of what it takes to grow a tech startup.
As a new agtech startup innovating in a competitive cannabis science space, it was essential that we owned our story and built awareness of Dewey Scientific as an industry leader. The team at s2s Public Relations immersed themselves with the founders and key members of our company to capture our company culture en route to elevating our company's profile through our first strategic earned media placements, secured thought-leadership pieces in critical publications, and allowed Dewey Scientific to not only own our story, but leverage that story and our new brand awareness to further our business objectives.
s2s PR helped energize our social media efforts by working collaboratively with us to produce a thoughtful, creative, life science startup ecosystem specific Social Media Playbook and follow-up support. We saw instant and dramatic impact from the initiative and are incredibly happy with the effort and support from the s2s team.
testimonials
Multiple PR strategies can be applied across all stages of the acquisition journey. A few of the core ways PR supports business development at each stage: