s2s
public relations and communications is...
seed 2 series a
strategic advisors 2 startups
series a 2 series b
storytelling 2 succeed
series b 2 series c
strategic comms 2 seize awareness
scaling 2 successful exits
social media 2 support growth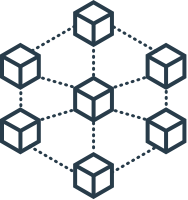 YOU'RE POWERING MEANINGFUL CHANGE.
You have the technology, the team and the vision to manifest transformative change in how we live, work, care for and connect with each other and our planet. Now, it's time to amplify your unique story and increase investment and revenue so you can fully actualize your potential and reach your goals.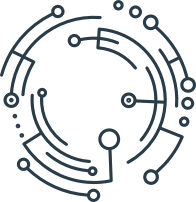 You Innovate for Impact.
Augmented intelligence, machine learning, blockchain and next-generation platforms are among the tools driving this technological revolution. At s2s Public Relations and Communications, we share your spirit of creativity and innovation and belief that technology can and should be harnessed to transform industries and improve lives.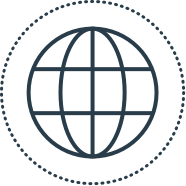 You're Northwest Anchored and Globally Minded.
You're located in the PNW, just like us, but are taking on the world with your big ideas. We love that about you! We pride ourselves on sharing conference tables, whiteboards and face time with our clients as we devise strategy, define metrics and track success of local, national and global awareness campaigns from our offices in Seattle.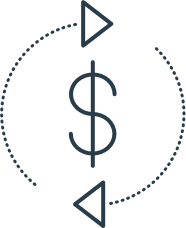 You're ready to fuel growth.
Now's the time to propel your company to the next level. At s2s Public Relations and Communications, we build awareness to drive investor interest, customer engagement and talent acquisition, while raising the profile of those in your C-suite as speakers, media sources, and opinion piece authors.
about s2s pr
S2s Public Relations and Communications is built on transparency, collaboration and results.
We serve emerging technology and biotech startups in the Pacific Northwest with our global reach.
Our adaptive public relations, marketing, and strategic communications expertise evolves from our extensive experience combining all angles of earned and owned content.
We are graduates of traditional big-box public relations agencies, former journalists, startup execs, and in-house global public relations and social media leaders.
Strategic Communications
Before sharing your story with the world, we work with you to ensure that story is clear, compelling and differentiating. With a strong and aligned messaging foundation in place, we devise the most effective communications strategies for engaging with key audiences including media, investors, customers, partners, industry analysts, influencers and your internal team. By integrating efforts across all channels and audiences, we elevate and amplify a unified and consistent brand story that sets you apart and ensures you stand out.
Public Relations
The right blend of media coverage and custom "owned" content will bring validation, credibility and awareness among potential investors, partners and customers. Our team builds interest and value in your technology through strategic outreach into mainstream and niche media including podcasts and industry-specific outlets. We pair these "earned" media placements with focused custom content to drive your unique narrative toward ever increasing brand equity.
Profile Building
Your team is key to your success and a powerful resource for fueling your message, driving awareness and elevating your brand. We cultivate speaking engagements, op-eds, and panel discussion opportunities that place your executive team in front of decision makers and in full visibility of investors. Our profile-building services include attendance and sponsorship recommendations, award nominations, sourcing and securing speaking engagements, and speech consultation.
s2s Public Relations and Communications crystalized our unique value through clear messaging which served to amplify awareness of our leading-edge medical devices. The messaging showcased the human impact of our innovation, revitalizing our website and social channels, and creating meaningful engagement with target partners. They crafted and placed our first major media stories in high-value media outlets, which continue to drive major investor interest.
Eric Schudiske and the whole team at s2s have exceeded my expectations. I've worked with several different PR teams over the years and have typically not had the principals and such experienced team members involved directly on the account. S2S's strategic insights and seasoned experience not only deliver results but do so in a way that is easy to work with, resourceful and effective. I couldn't recommend s2s more highly.
s2s PR distilled our complex subject matter, creating and posting compelling content on our social channels including LinkedIn. This increased vital awareness of our cancer-fighting technology, and even led directly to engaging high value talent to join our team and help our biotech grow.
Eric went from zero to two TV news crews covering our launch party less than two weeks after he came aboard. He's placed influencer articles and geared our budding social media to help drive and amplify traditional media. Eric brought a keen eye for not just strategic media placements, like a live TV interview during a crucial awareness opportunity, but also to key influencer partnerships and even conversations with investors about additional funding.
Lean In Seattle wouldn't have been able to achieve the full potential of our visit with Facebook COO, and LeanIn.Org founder, Sheryl Sandberg without Eric's help. Rather than solely focus on leveraging Sheryl's name for fast hits, Eric crafted three achievable strategies (from hyper-targeted to broad reach) that used Sheryl's visit as a gateway hook into the deeper stories of our work and vision. His plan elicited immediate trust with Sheryl's personal PR team, and led to several large and small features on our chapter, which my team was able to evolve into one of our most successful membership drives yet.
s2s Public Relations has been the ideal partner for our cloud computing SaaS startup in a period of unprecedented change in the industry. s2s helped us increase market awareness and brand power, launch a new website, and execute a profile building and media outreach strategy that delivered our highest exposure since our company's inception. As a founder and CEO, I am careful to allocate my company's resources where they will drive the greatest success in reaching business objectives. I'm grateful for the professional and committed team at s2s for their strategic counsel, tactical support and deep understanding of what it takes to grow a tech startup.
As a new agtech startup innovating in a competitive cannabis science space, it was essential that we owned our story and built awareness of Dewey Scientific as an industry leader. The team at s2s Public Relations immersed themselves with the founders and key members of our company to capture our company culture en route to elevating our company's profile through our first strategic earned media placements, secured thought-leadership pieces in critical publications, and allowed Dewey Scientific to not only own our story, but leverage that story and our new brand awareness to further our business objectives.
s2s PR helped energize our social media efforts by working collaboratively with us to produce a thoughtful, creative, life science startup ecosystem specific Social Media Playbook and follow-up support. We saw instant and dramatic impact from the initiative and are incredibly happy with the effort and support from the s2s team.
We struggled for years to find the right messaging and voice to capture the profound vision for our disruptive medical device technology. The team at s2s PR excelled at crystallizing our value in fresh messaging, leading a rebuild of our website, and driving significant media awareness and investor validation of Opticyte and our Cell O2 Monitor as we launch our first observational study and prepare for our Series A. Working with s2s PR is one of the best decisions that Opticyte has made so far.
testimonials
New CDC guidance offers options on reuse, decontamination — and no, don't use home ovens or tanning beds. Read more here: https://www.medpagetoday.com/infectiousdisease/covid19/85799