There are a lot (a lot) of PR metrics. Each has its place. Share of Voice presents a high-level look at who's driving the conversation and coverage.
Author: Eric Schudiske, CEO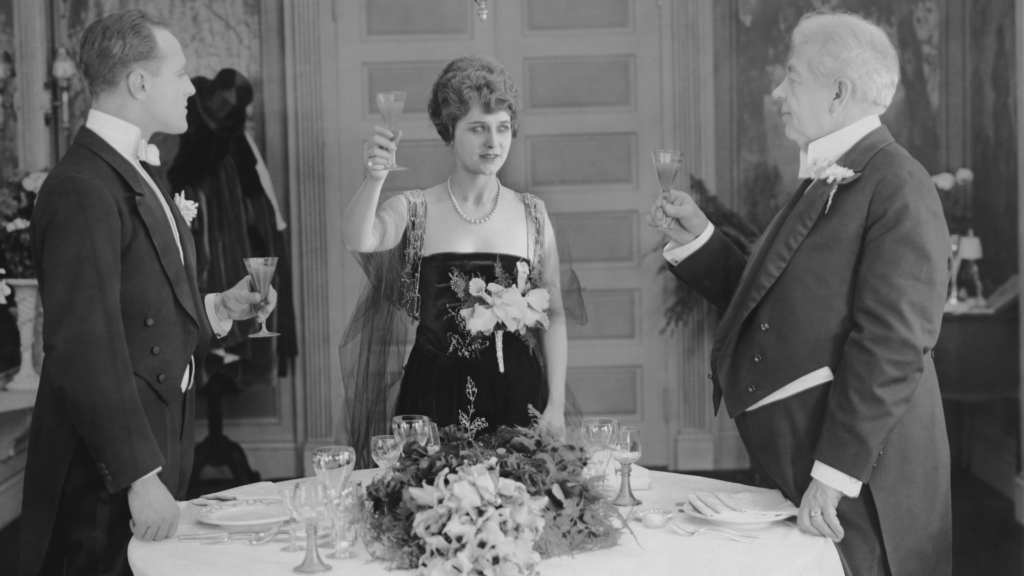 You walk into the party and all the right people are there.
It's crowded. The door closes. A wall of indecipherable chatter washes through you.
To speak to anyone you lean in and raise your voice a little. But then you notice, you're picking up a few distinct conversations that are drawing increased attention from everyone else.
Wait, a cheese tray with proper crackers and gorgonzola???
You're briefly distracted by the charcuterie, but then your focus returns. Now you can clearly hear just one person above the rest. All the other voices fade into the background.
The room's attention focuses on the single individual.
It's not because they're the loudest.
Each person in the room, when they're speaking (and not consuming crackers heaped with dangerously crumbly cheese), accounts for a share of voice (SoV) in that room. But you noticed, one person dominated at becoming the most interesting person in the room.
It's a strange art form, and interesting alchemy to earn the award for the most listened-to individual at a party. It often seems natural, but a few very tangible elements help.
They're most likely discussing hyper-relevant topics from a position of experience and offer a clear and unique perspective on that topic that connects with their audience.
They're the same elements — relevance, clarity, expertise, and novelty — that help our clients from a macromedia perspective, chart their way to becoming the most interesting company at the party.
We track that Share of Voice (SoV) metric, all the noise in the room, and your share of that conversation, using a Share of Voice through our media monitoring platform.
Defining Share of Voice:
It's your listening station tracking the public conversation about your competitive landscape. That's Share of Voice (SoV).
There are a lot (a lot) of PR metrics. Each has its place. Share of Voice presents a high-level look at who's driving the conversation and coverage.
Share of Voice logs your media mentions and compares those mentions to your competitors. You see the peaks and valleys of coverage (see graph below), and your share in the greater conversation.
One key consideration is that these peaks and valleys only show raw data — just the number of media placements. And not all placements are created equal.
We know a single placement in a strategic publication can lead to the awareness that helps fund a company or leads to talk of an acquisition.
But generally, if you're active and engaged in your industry conversations, your company will track with a similar number of mentions to your competitive set.
Share of Voice works like this. Every time your name is mentioned in an article you receive credit for one media mention. It doesn't matter if you were the subject of the story, or merely mentioned in passing as part of a competitive set. If your name is mentioned you receive a credit. The more mentions, more stories, and more conversation swirling around you and discussing you, the more your share of voice grows.

The same is true of market reports and investor and analyst readouts which report on competitive sets more often than just one company.
Where you gain ground in SoV is when you earn media placement that focuses solely on your company and leadership. The bonus is when that story is so powerful and topical, that it's syndicated and essentially reposted on dozens or hundreds of websites across the country and world.
How to Use Share of Voice:
If you're earning just a small fraction of SoV, that means when partners, investors, and potential new hires search for your company they just don't find very much. However your competitors likely show up with greater regularity. This indicates greater interest among the media and their audiences (investors and influencers included). It's a data point for founding teams to consider.
You can course-correct SoV with a few methods.
Launch or re-energize an active earned media outreach effort and work to place stories with reporters in outlets that matter to your industry.
Engage with industry analysts like CB Insights, Forrester, and others. Schedule briefings to ensure you're top of mind when they write your industry market reporters.
Wallpaper the internet with newswires. Newswires, like distribution providers BusinessWire and PRNewswire, are paid services that propagate your press release across the internet driving excellent discoverability and SEO. Another benefit is controlling your message. There are no journalists in the loop, no rewrites, or sourcing other perspectives. It's your show.
All of the above. Using a strategic mix of these methods in moderation, plus stellar social media content and timely thought leadership content to build an irresistible gravity that attracts media and influencer interest.
News coverage is like oxygen. It's finite, and some consume more than others. SoV is your oxygen meter. When a company has an outsized media presence versus its competitors, we say that they 'take all the oxygen out of the room.'
But you're invited to the party too, and you now have a choose-your-own-adventure style roadmap to make your voice heard.