Author: Trevor Ainge, Media & Content Specialist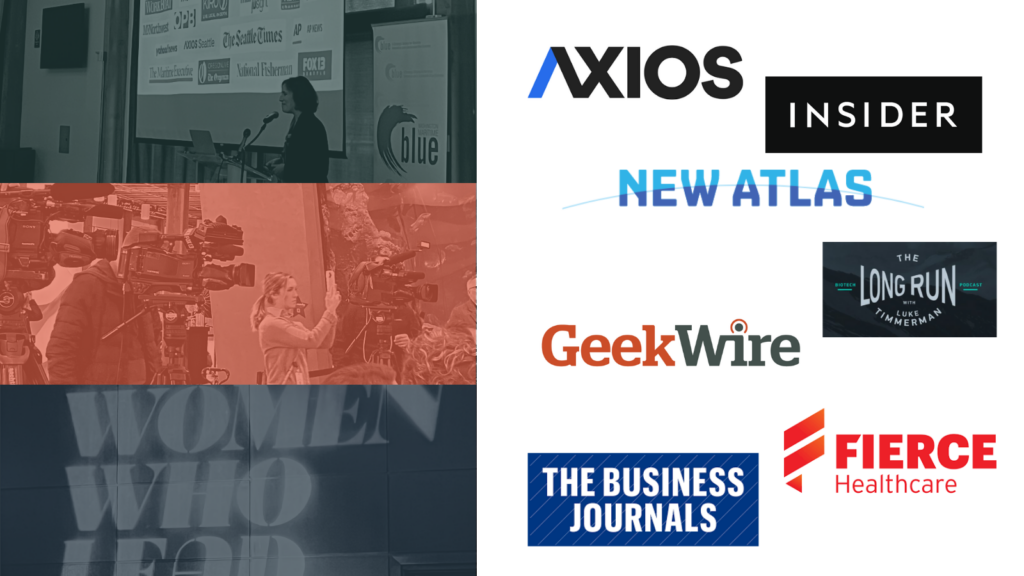 From healthcare to climate tech, the clients we serve at s2s are building solutions with massive impact potential—and strategic storytelling plays a critical role in business growth. It's our job to get the recipe for impact right: from timing, to audiences, to the greater implications for our world. It's especially rewarding when we're able to help tell these stories to a larger audience through earned media.
As we ring in the new year, we're celebrating placing clients in dozens of strategic and high-profile publications which collectively reach hundreds of millions of people per month.
A look back at five of our favorite client stories from the last six months of 2022:
Fierce Biotech
"BioIntelliSense expands in-hospital monitoring for patient-tracking wearable with AlertWatch buy"
BioIntelliSense, a continuous health monitoring and clinical intelligence company, acquired University of Michigan spin-out Alertwatch to expand its end-to-end in-hospital patient monitoring offering. The AlertWatch® clinical triage dashboard synthesizes more than 20 vital signs and physiologic biometrics from the multi-parameter BioButton® wearable device to provide physicians with a comprehensive view of their patients' health status. The integrated solution enables proactive care delivered when and where it will be most effective so that providers can focus on what matters most – their patients.
Business Insider
"Top VCs name the 21 most promising startups that could upend healthcare"
Ozette, a technology-driven life sciences startup engineering a transformative leap in cell discovery and annotation of the human immune system, was featured by Business Insider as one of the 21 most promising healthtech startups of 2022, alongside industry leaders like Solv, Truepill, and Well Health. In the article, Kleiner Perkins VC Haomio Huang praised Ozette for turning highly-dimensional immune data into the actionable building blocks scientists need for drug development and clinical research.
The full story, available with a subscription
The Long Run with Luke Timmerman
"Assembling Accurate Genomes and Interactomes: Ivan Liachko with Phase Genomics"
Ivan Liachko, CEO of Seattle-based Phase Genomics, a leading developer of proximity ligation-based genomic solutions, joined Luke Timmerman for a deep dive into the phage-bacteria interactome repository his team is constructing. Assembled using Phase Genomics' proximity ligation-based metagenomics tech, the corpus of new insights will power the development of a unique AI-driven predictive engine for therapeutic phage discovery.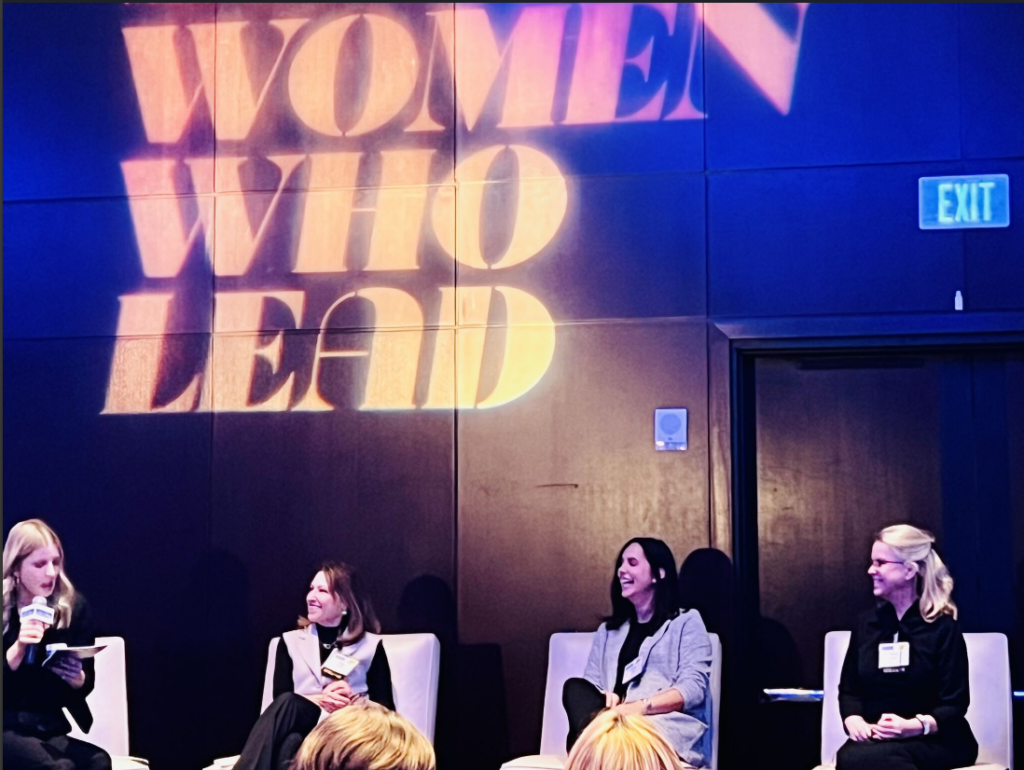 s2s helped secure speakerships for Phase Genomics Chief Operating Officer, Kayla Young, and Ozette VP of Operations and Product, Corrie Ortega, on a panel at PSBJ's Women Who Lead in Life Sciences and Bio-Tech this December. Leaders of today and tomorrow convened to hear their top takeaways as their career path took them from the bench to the boardroom.
Triangle Business Journal
"A Raleigh-based health care startup is planning a significant expansion after closing a $4 million raise"
Lumata Health, a technology-driven healthcare startup on a mission to prevent blindness and address ophthalmology staffing challenges through its human-led, intelligent eye care platform, scored $4M in Series A financing. Funds will be used to forge new strategic partnerships, expand the platform into clinical care at the population scale, and ramp up recruitment for top technical talent.
New Atlas
"ZEVA aims for efficiency and practicality with upgraded Z2 eVTOL UFO"
ZEVA Aero, a pioneer in zero-emission electric vertical takeoff and landing (eVTOL) aircraft transportation, showed off the second generation of its single-passenger electric aircraft. The revved-up ZEVA Z2 is one of the fastest eVTOLs in development, reaching a top speed of 160 mph with a cruising range of up to 50 miles—or just about a round trip between Seattle and Tacoma!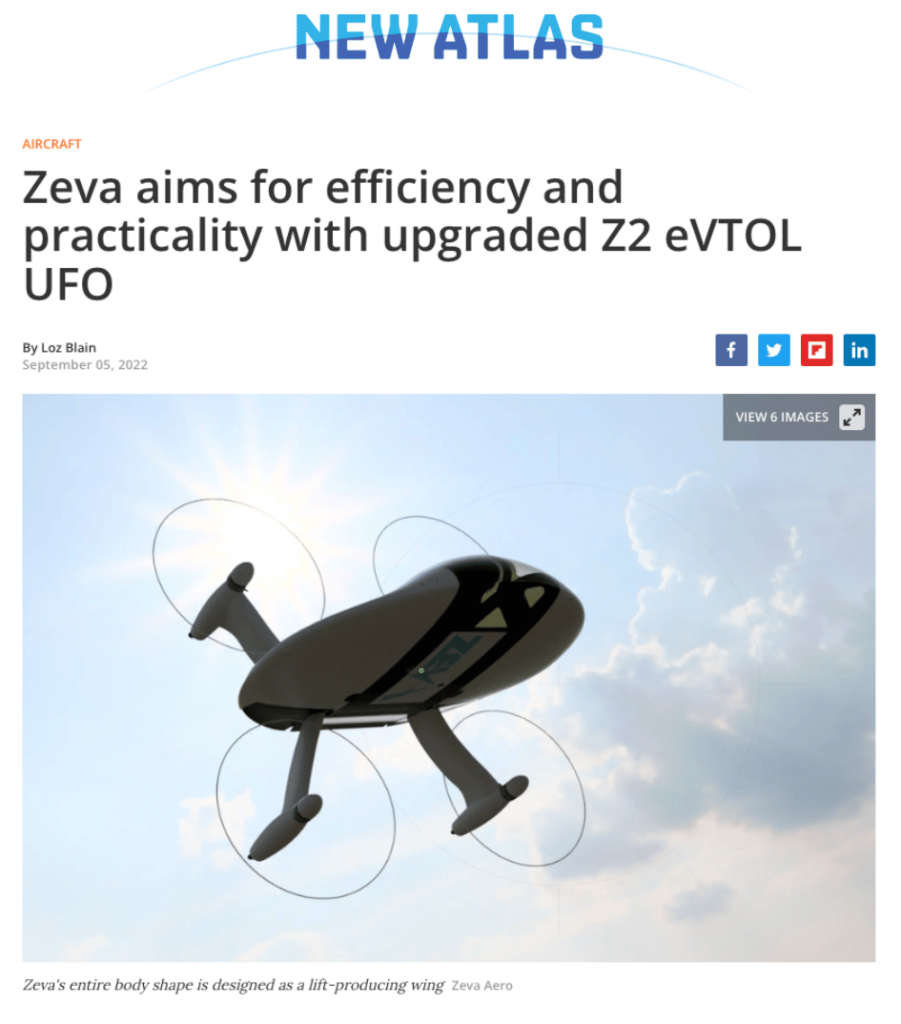 Axios
"Slowing down ships to help killer whales"
Axios Seattle highlighted the collaborative Quiet Sound program's mission to reduce noise and physical impacts to endangered Southern Resident killer whales from large commercial vessels in the Puget Sound region. More than 10 local maritime organizations have signed onto the initiative, including Washington Ferries and the ports of Seattle and Tacoma. Quiet Sound is championed by Rachel Aronson of Washington Maritime Blue, an independent, nonprofit organization building the leadership, infrastructure, and global connections to scale an equitable and sustainable blue economy.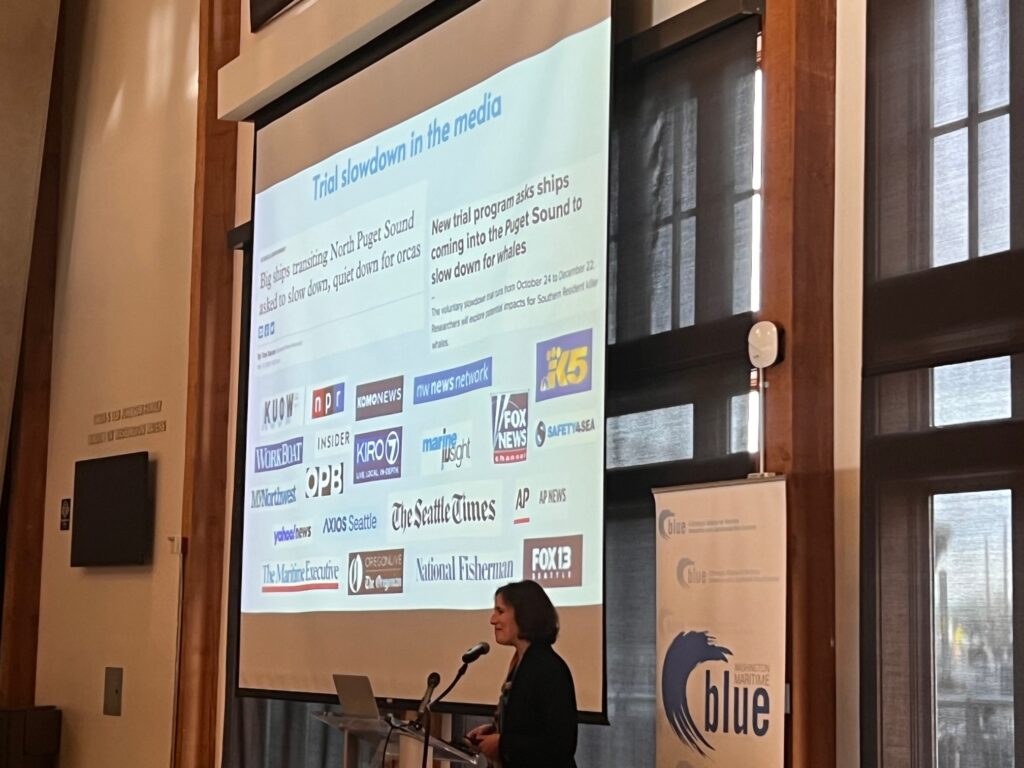 Rachel followed on to the Axios story with a press event that netted big wins for the Quiet Sound program. The s2s crew helped coordinate the event, drawing support from WA Governor Jay Inslee and attracting several local news crews with coverage that landed stories in KUOW, KING 5, KOMO News, Tech Times, Geekwire, and more than a dozen other local publications.
Want the play-by-play on the journey from pitch to publication? s2s team members were recently featured in WIRED, and CEO Eric Schudiske shared all the details here on Linkedin.
See Part 1: 8 media moments from the first 6 months of 2022 
If you're looking to amplify the next big milestone for your startup, reach out anytime.