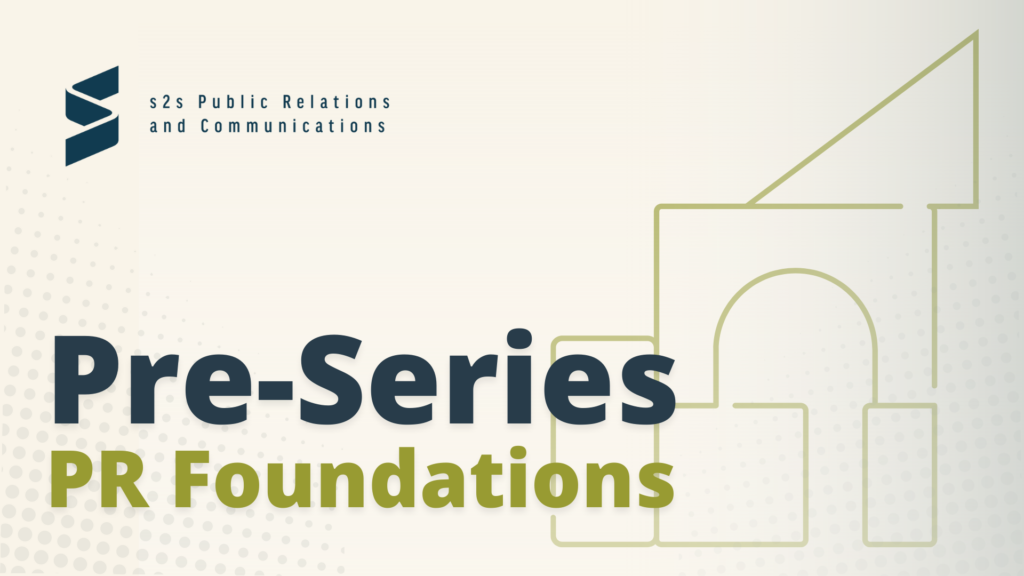 If there's one "eternal truth" of startup life that we can all agree on, it's that the journey isn't prescribed. Your public relations journey shouldn't be, either.
For startups who haven't yet raised their Series A, a full-scale PR retainer might not be viable financially or logistically, but generating visibility with key audiences is critical. That's why, in response to requests from our community, we've developed three new ways for early-stage startups to uplevel and scale their market visibility in a product-based format that zeros in on strategy and skills-building.
How it works:
For a one-time fee, s2s will craft a toolkit that's both unique to your company's current needs and also includes core resources we've deemed essential for everyone.
Our first 3 offerings:
Launching Social Media for Startups
DIY Press Release
Media Training Primer
Toolkits are designed to be used again and again, even after the engagement is over. You'll leave with a new understanding of core PR concepts and resources that will continue to deliver value as your company grows.
If you're ready to build the foundational awareness and visibility you'll need to attract investors, customers, partners, and new team members, let's chat!
1. Launching Social Media for Startups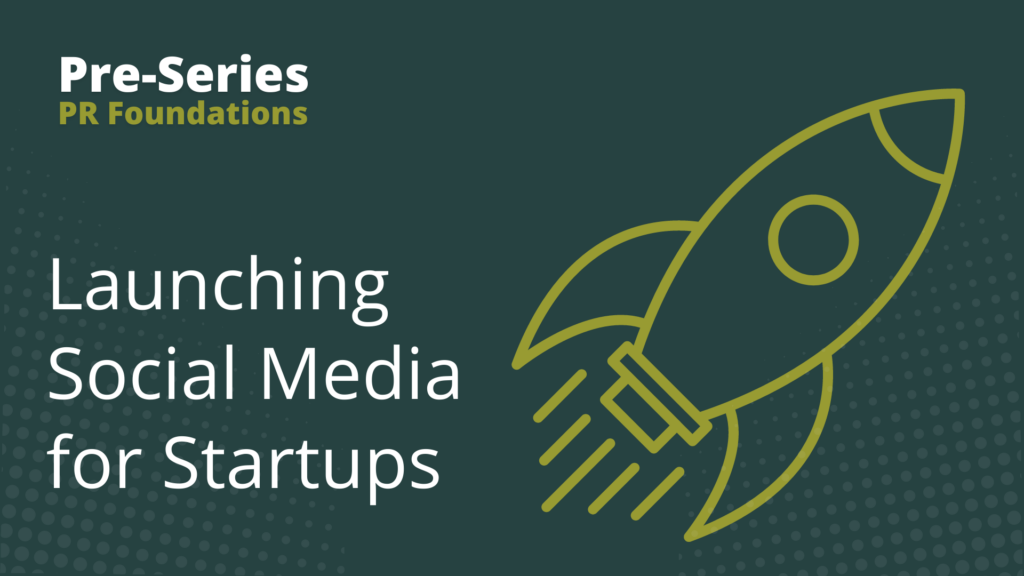 Master how to engage with audiences that matter.
In this 1:1 training, you'll take away valuable know-how, tools, and social media skills to serve your startup for months to come.
Price: $4,499
You'll learn:
How social media delivers value for startups through

Goal setting
Audience research and targeting
Cadence
Engagement best practices including:

Social media wins and sins
Turning your team into social media advocates

The right time to get started
Prioritize which channels to leverage
Best practices on how and what to post about, frequency of posting
You'll receive a custom social media playbook including:
Content calendar template (provided by s2s)
Suggested free publishing tools
Free audience discovery resources
Guide to measuring impact
Additional Services:
$1,999 Custom social media post copy and graphic templates and first 4 weeks of content (8 LinkedIn Posts / 8 Tweets)
2. DIY Press Release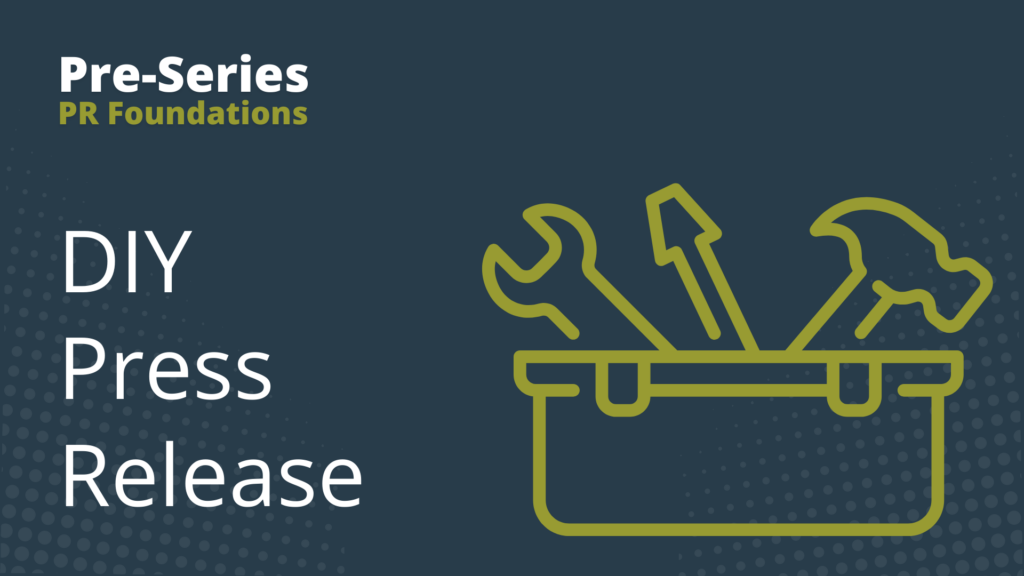 Set up your startup for success by learning how to produce a press release that captures media attention, engage with the right reporters, and amplify your news through social media and other channels.
Price: $3,999
You'll learn proven practices for driving business wins through press releases including:
1 hour consultation with 2 public relations professionals on:

What makes a compelling media announcement
How to craft engaging content
Headline and subject lines do's and don'ts for journalist email outreach

2 rounds of proofing and editing for one press release
Consultation on effective distribution of press releases as well as use and efficacy of newswires
You'll receive:
Press release template
Media list of 25 active journalists in your unique industry vertical, their current email addresses, and social media handles
Tips on tracking the efficacy of outreach and engagement best practices
5 expert tips on amplifying media placement/press release via social media and direct email outreach
Additional Services:
$500 for an additional 25 curated media contacts
$2,000 for competitive media monitoring of up to 5 competitors for 30 days pre- and post-announcement
3. Media Training Primer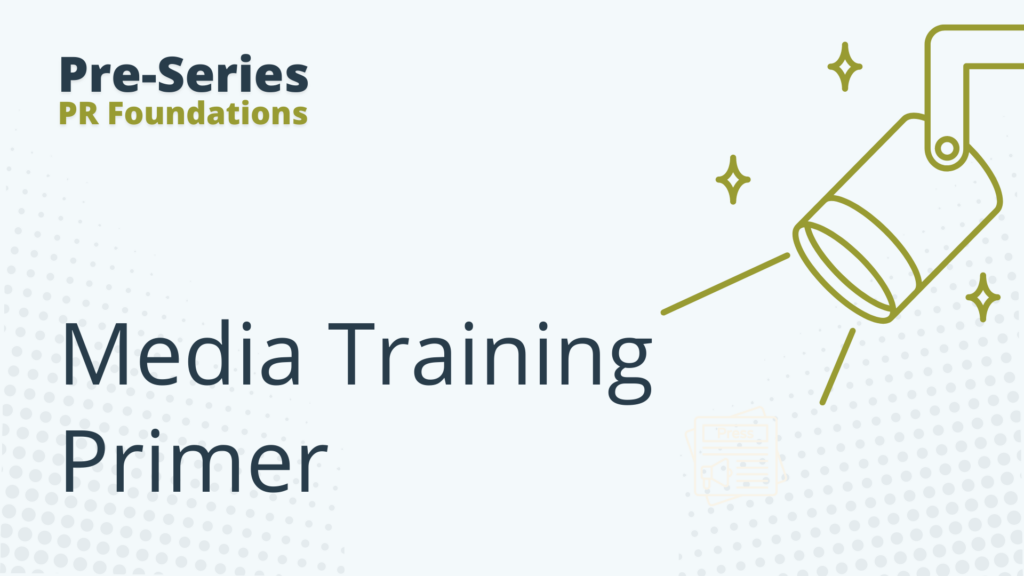 Learn to begin to master the art of the media interview, from hitting talking points, to graciously pivoting from objectionable questions.
Price: $2,999
You'll learn:
Best practices and tips pre-interview, during the interview, and post-interview (and print interviews vs. radio vs. broadcast)
Overview of a day in the life of a reporter/background on how a newsroom functions
Understanding on the record vs. on background vs. off the record
How to answer questions in quotable soundbites
Common interview landmines and how to avoid them
You'll receive:
Customized 1:1 training with an experienced PR professional and former major market journalist
Tip sheet on interview best practices
Coaching readout and top custom tips for your next media interview
Media prep document template
Ready to book your services? Click below to send us an email and get started!