Author: Crystal Clarity, Chief Operating Officer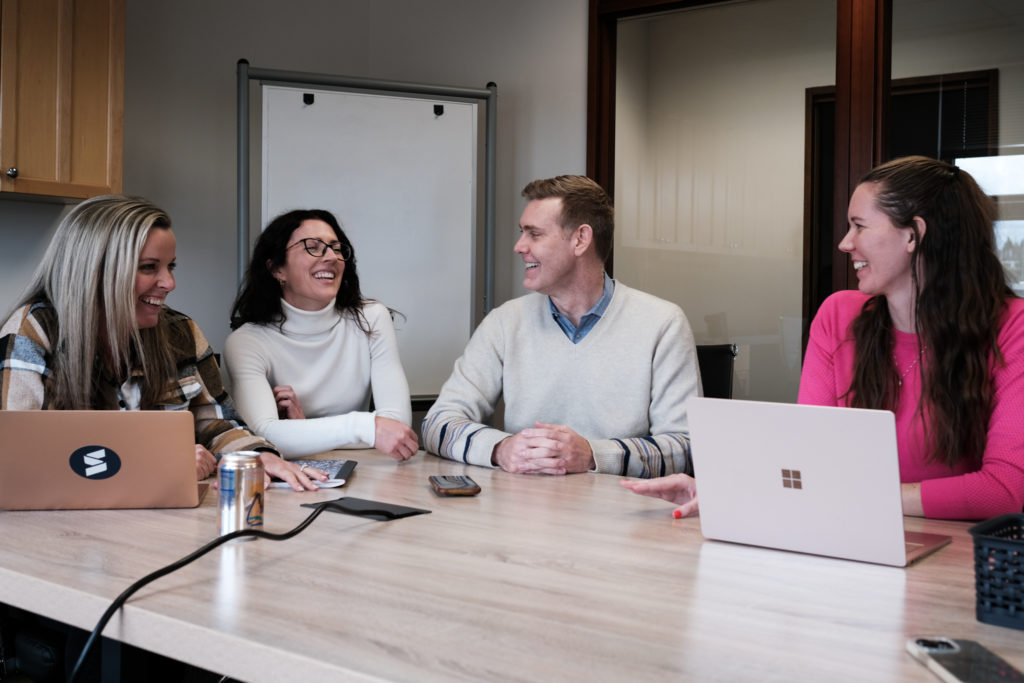 Five years.
Or in the COVID era, at least 125 years.
In May, s2s Public Relations celebrated our first five years in business. We're taking a moment to reflect on some of the joys and lessons we've learned from being in the trenches with startup founders through this unbelievable time in history.
The resiliency of startup founders is profoundly inspiring.
The last couple of years have tested our resolve in countless ways. Being along on the journey with startup founders during this time, we watched as events–once viewed as critical for fundraising and business development–came to a sudden and complete halt. Founders who had banked on events had no choice but to completely rethink their business strategy and reimagine their company's future in this unknown and highly unpredictable new world. This was an extremely difficult time that necessitated even more difficult decisions.
At the same time, we watched in awe and amazement as startup leaders quickly adapted to the rapidly changing circumstances, seizing upon new and emerging opportunities to help their communities and the world in the pandemic and the "new normal" as it was taking shape. We were thrilled to welcome new clients innovating in digital health, remote patient management, virtual reality and cleantech. One of the coolest parts of our work is getting to lift the curtain on new innovations and catch a sneak peek at what's to come. We can report that the future looks bright.
We are so inspired by the optimism we witnessed in startup founders these past few years. Optimism doesn't simply mean seeing the best in a situation. At the heart of optimism is the ability to find new doors to opportunity when the door in front of you closes, and not only cope with disappointment, rejection or adverse events, but to do so proactively with resolve, determination and a belief that good things are to come.
We reimagined (& prioritized) togetherness.
Like many of our startup clients these days, our team members are distributed geographically. While we see each other online every day, it's typically only for structured planning meetings or client calls. Spontaneous "water cooler" moments are retro memories from a pre-pandemic bygone era so we created intentional digital spaces to share fun recipes, new products we love, and news articles we found interesting or helpful. Here are a few other ways we've kept our crew connected and supported as three-dimensional people despite most interactions taking place in 2D:
At the end of each week, we meet to review our recent successes and achievements. We celebrate each other's "wins," both large and small, and share gratitude.
We meet in VR. Once a week, our team dons our VR headsets and we meet up in the metaverse, in a private, custom-designed office space overlooking some majestic valley or glistening ocean. It's surreal how virtual reality can remove physical distances and transport us to a shared space where it looks, sounds, and feels like we are all together. We like Meta's Horizon Workrooms, a beta application for creating private office spaces in the metaverse. If you have a VR headset and haven't given this a try, we highly recommend it.
We gather in person at least three times a year. Every few months, the team travels to our headquarters in Seattle for a week of together time. We work on client projects and strategic company planning but we also create plenty of space for creativity and lots of fun. We always finish these weeks together feeling rejuvenated and more connected to each other and to the mission of our work.
We collectively created community.
One of the greatest honors of our work these past five years has been getting to really know some incredible founders. Pre-pandemic, we prided ourselves on working almost exclusively with startups in the Pacific Northwest, where our team was located (at the time). We put tremendous value in spending time in person with our founders because we've always understood that public relations is all about relationships, and the relationships we build with our founders are the most important to us.
Since the world moved online in 2020, we've traded face-to-face time for FaceTime (and Zoom and Teams and Meet). The other major shift was that we no longer factor in geography when considering new clients. In fact, most of our current clients are headquartered outside of the Pacific Northwest, and we haven't met many of them in person. Yet, we have rewarding, productive and trusting relationships with them and, thanks to technology, feel just as close as if we met across the table instead of separated by hundreds or thousands of miles.
We're also building a community of founders. Each summer, we bring together startup founders and their families for a day of hiking, good food and drinks and great company with our families. As the invite for this year's FaFBaH (Friends and Family BBQ and Hike) reads: We're thankful for friends we work with each day who climb figurative mountains with major smarts, big visions, and an endless drive. So, let's climb a real mountain together and then eat real good food to celebrate… RSVP now to deepen our little community."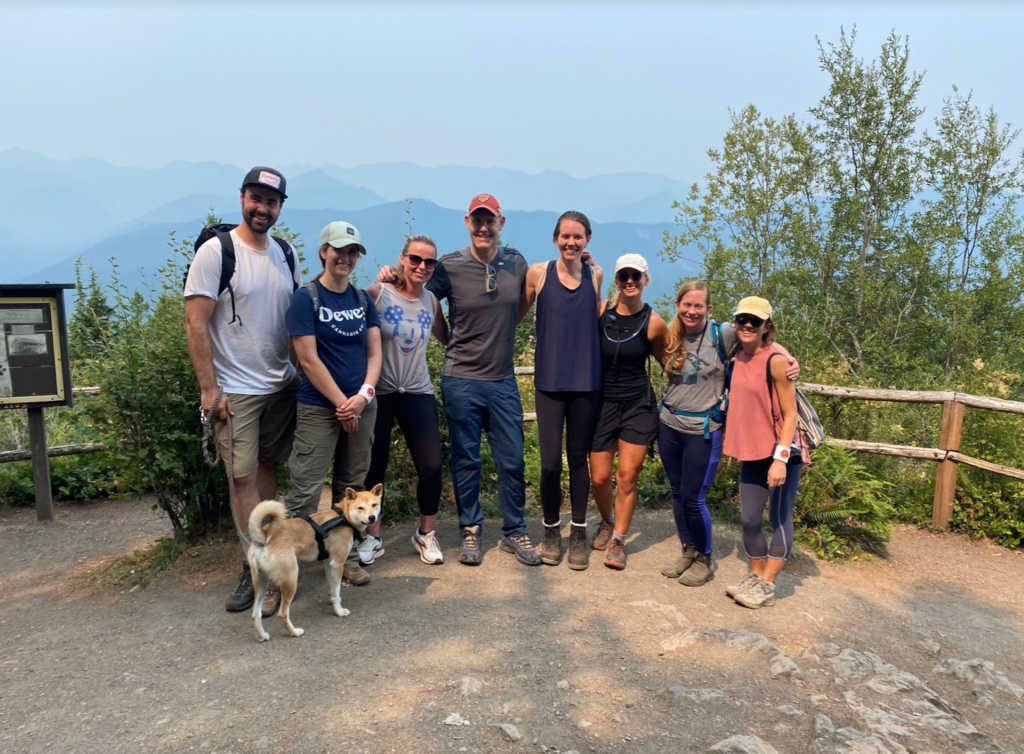 It's a day of fun and strengthening connections with fellow founders and startup evangelists. It's been so rewarding to hear of new friendships and professional collaborations stemming from these gatherings.
We carved out a safe space for founders.
Just as we value each other on our team as whole people, we carve out space for our founders to show up as whole people too, however that manifests. Life as a founder can be a lonely place, especially now. This is top of mind for us whenever we meet with our clients. By creating a safe space for them to be authentic and honest with what's going on in their lives–including at work but oftentimes outside of work too–we hope to nurture a sense of community and remind founders that they aren't alone on their journeys and we can be a trusted, safe resource for talking through the often rough realities of blazing new trails.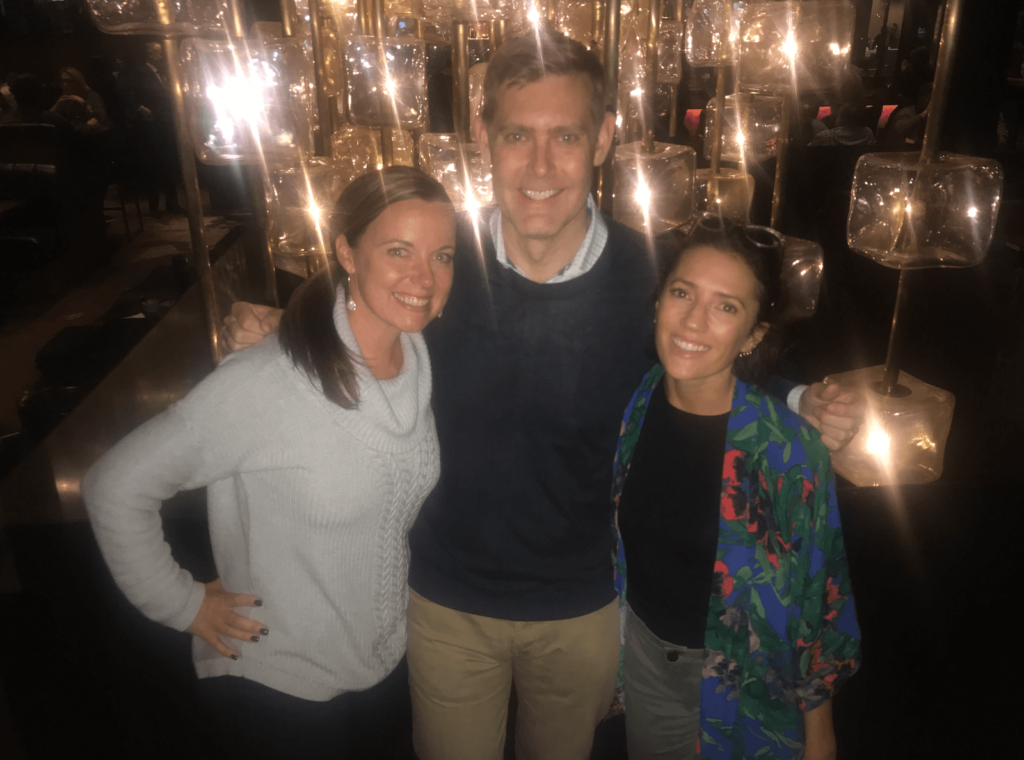 We grew with gratitude.
These past five years have been some of the most challenging, inspiring, exciting and rewarding of our careers, and we feel so much gratitude for not only our journey building and growing our special little company, but in being invited to walk alongside incredible, resilient, amazing startup leaders and evangelists who have chosen bravely to map new futures for us and our world.
It's not lost on us that while many companies weren't able to survive the extremely difficult challenges brought on by the pandemic, we were so fortunate to have grown. Our team of three in 2019 has now grown to a team of seven amazing, talented, creative and committed communications professionals who share a passion for helping deliver tomorrow's life-improving impact technologies to the world.
We are grateful to be doing work we love that feeds our curiosity and fills us with hope and purpose every day. We're grateful to have found our place, and so glad many of you are here too.