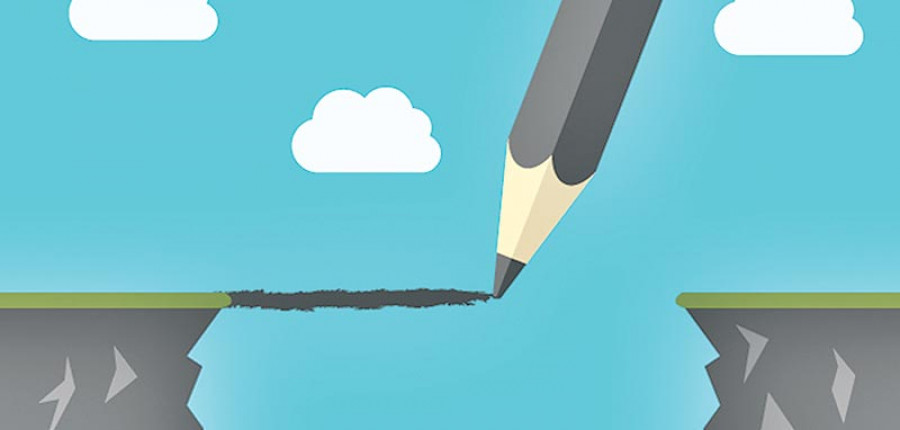 A common hurdle in the PR world stems back to the age-old paradox of cause and effect: what comes first, the chicken or the egg? You need media attention to build hype around your organization and lure in customers and investors, but it's challenging to gain media attention unless you are already a household name or have major funding news to promote. It's frustrating.
So how do you make yourself relevant in the media before you win that next round of funding, score a deal, or go viral? The formula to end the frustration and drive awareness will be different for every organization. Here are five key tenets to keep in mind, regardless of whether you're a chicken or an egg.
Focus on your audience: Always keep your target audience in mind when you are producing content or chasing media opportunities. Consider who you are really trying to reach and what are their trusted resources. This might include more challenging targets when you're stretched for a relevant news hook, like the national business outlets. But there are other attainable avenues to target to get your audience's attention. Ask yourself: what events do they attend, what trade outlets do they read, who are they following on social media, what newsletters hit their inbox?
Remain timely: With your specific audience in mind, consider their most immediate needs and concerns, and how your organization addresses those issues. Examples in present day likely link back to the ongoing pandemic, the current work environment, remote learning and the future of education, the economy, political concerns, or a number of other relevant news hooks. The timeliness element is always evolving.
Be authentic: Avoid falling into a pattern where you find yourself mimicking your competitors and battling to share similar points of view in conversations they have already contributed to. While important to track competitors, what appears to be working for other organizations might not necessarily be beneficial for your organization's specific goals. Focus on your unique mission and objectives, and how you can differentiate your voice in pivotal conversations to reach your audience.
Novelty is key: As the media landscape becomes more and more saturated with information, it is critical to differentiate yourself to break through the noise.Being able to effectively communicate to a wide range of audiences how your organization, your product, or your point of view is novel, is a significant step to bridging the gap to build brand awareness. One critical component to this is understanding how your competitors are positioning themselves to these same audiences to better distinguish yourself in the market. What are you doing that is unlike what others are doing in the market, how are you doing it, and why is it important?
Build on the drama: In a world centered around click-through rates and followers, attention grabbing headlines are a strong focus in the newsroom. While a self-promotional story focused on all positives is preferred, it's also important to keep an eye on tensions building in the industry you would be comfortable commenting on in some capacity. For example, what's leaving the market that you're replacing? Why is what currently exists lacking? What nationwide event is every news outlet focused on right now where you might have a relevant voice to contribute (i.e. the election, #MeToo movement, Black Lives Matter)? There are always going to be topics that remain off limits, but it's important to carefully consider whether there is a conversation happening you can contribute to in a meaningful way.
Continuously building this footprint in the media will not only put you in a better position to make a splash on those big announcements, but will better tell your story in a consistent way to the right readers. For more tips and counsel to drive your business development, keep an eye on our LinkedIn and Twitter (@s2sPRComms) feed, or reach out to us directly at hello [at] s2spr.com.